Gangster Legends V2
Gangster Legends v2 is an open source mafia/gangster PBBG game script written in PHP and using a MySQL database. As long as you have PHP 5.4 or higher and MySQL version 5.5 or higher you will be able to set up your game in minutes.
PLUGINS & THEMES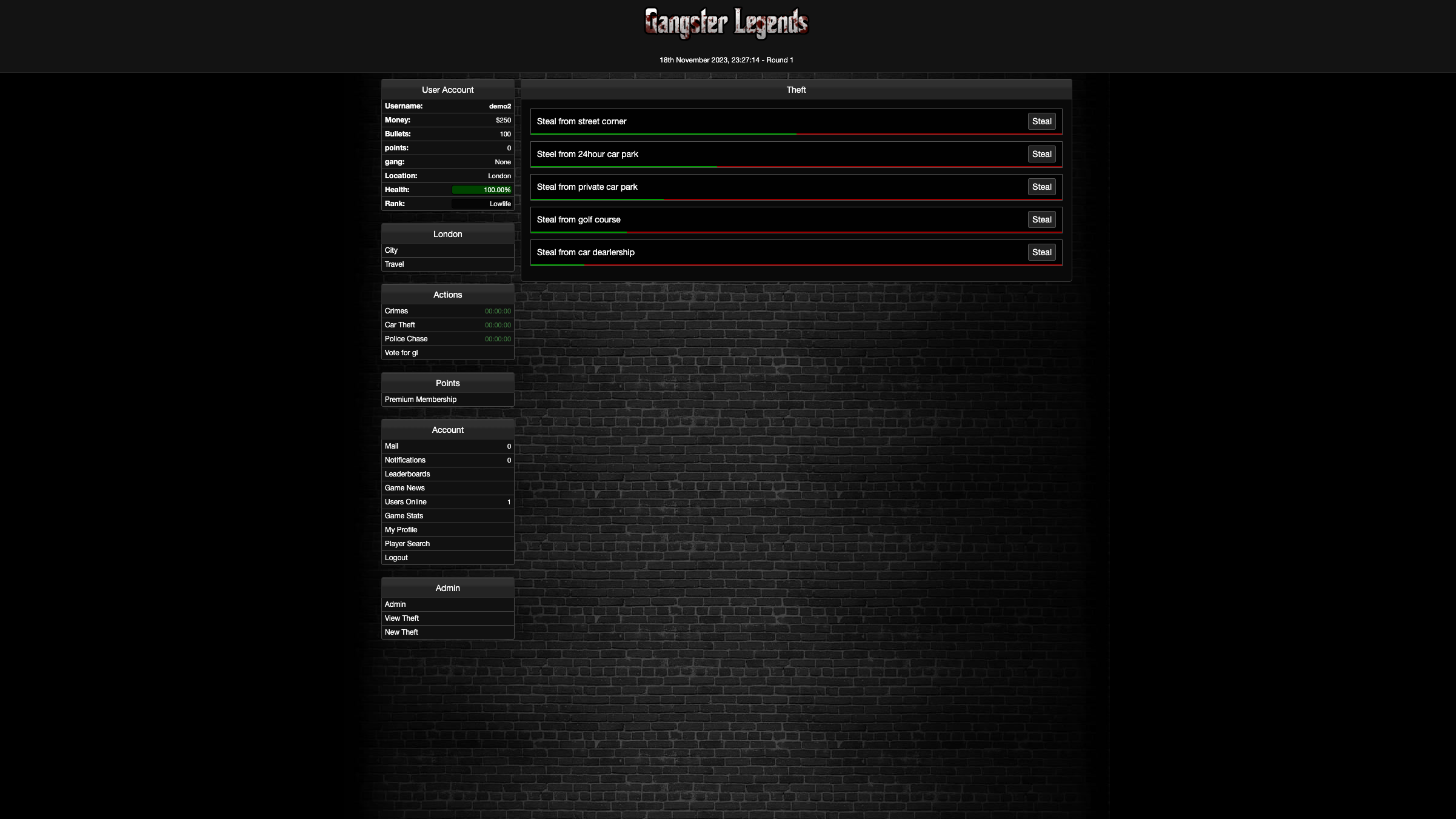 Gangster Legends V2 can easily be expanded on with hundreds of community made plugins and themes. You can build your own game with little to no coding knowledge.
ADMIN PANEL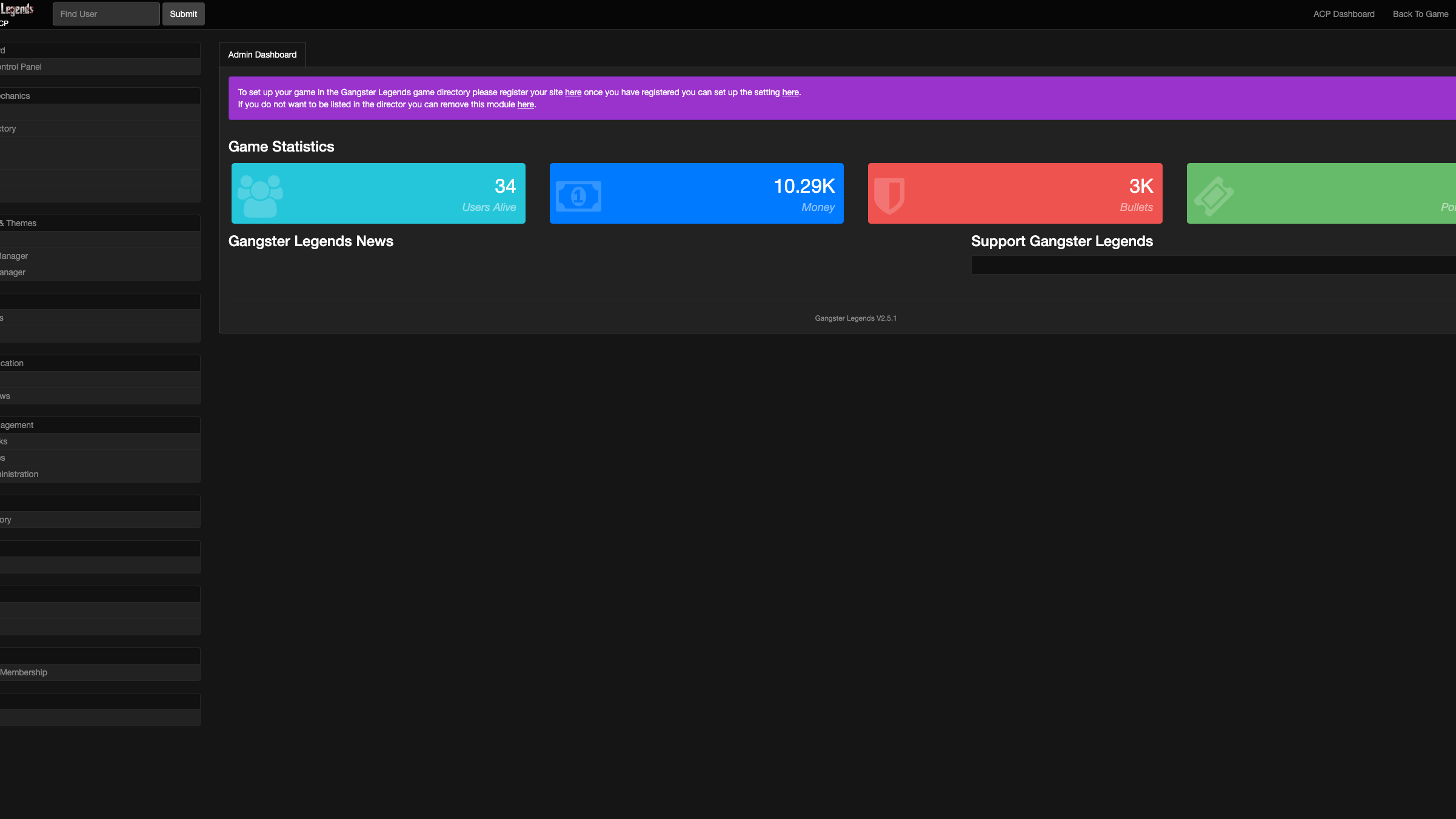 With a built in admin panel you can easily modify and administer your game
OPEN SOURCE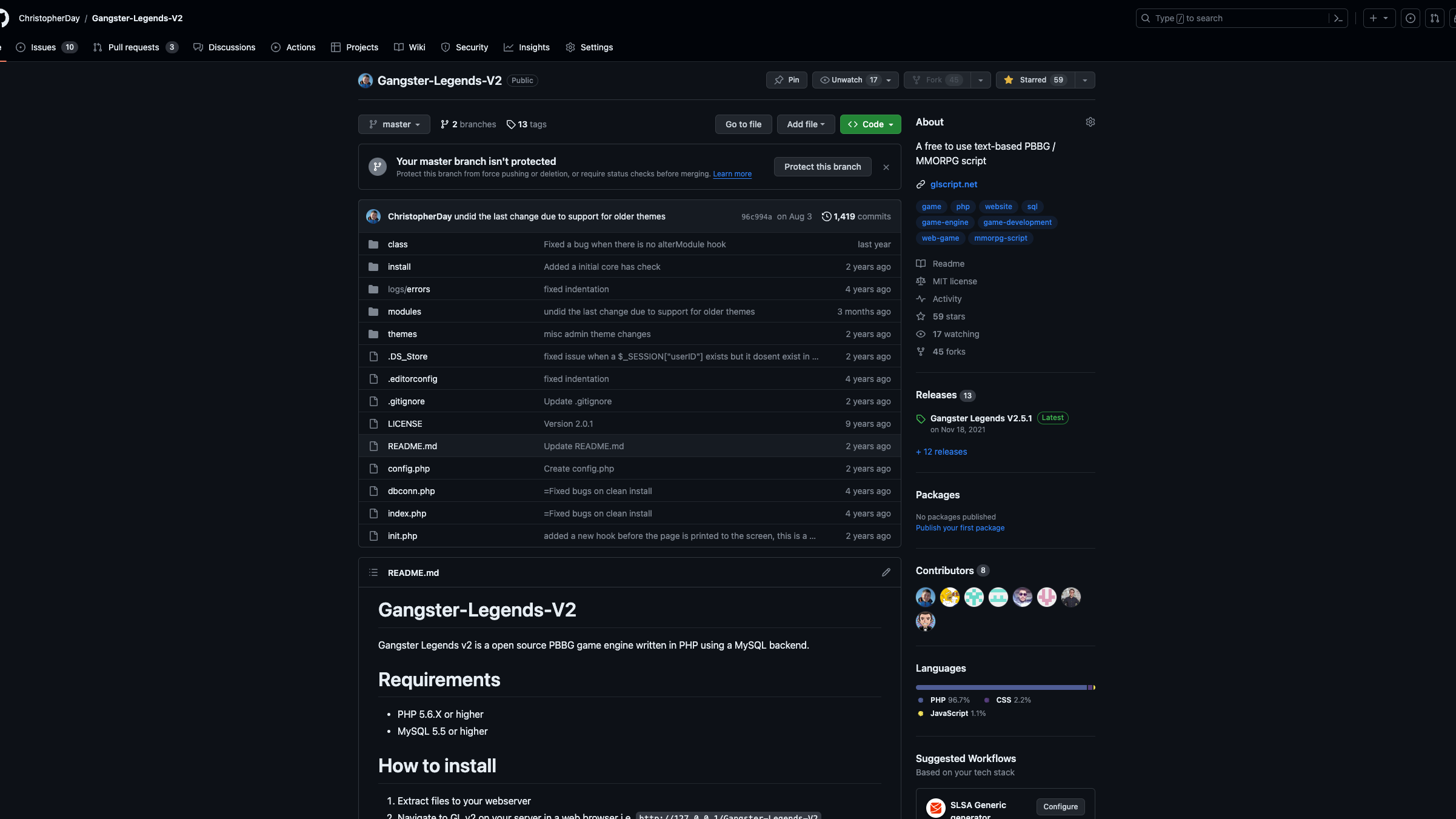 Being open source allows developers to collaborate on new features and fixing bugs to keep your game up-to date!
Gangster Legends Premium
Want to expand your game even more? No worries, we've got you. Gangster Legends Premium is a collection of over 70 modules. This can be installed at any time, just install Gangster Legends V2 and upload Gangster Legends Premium via the module/plugin installer!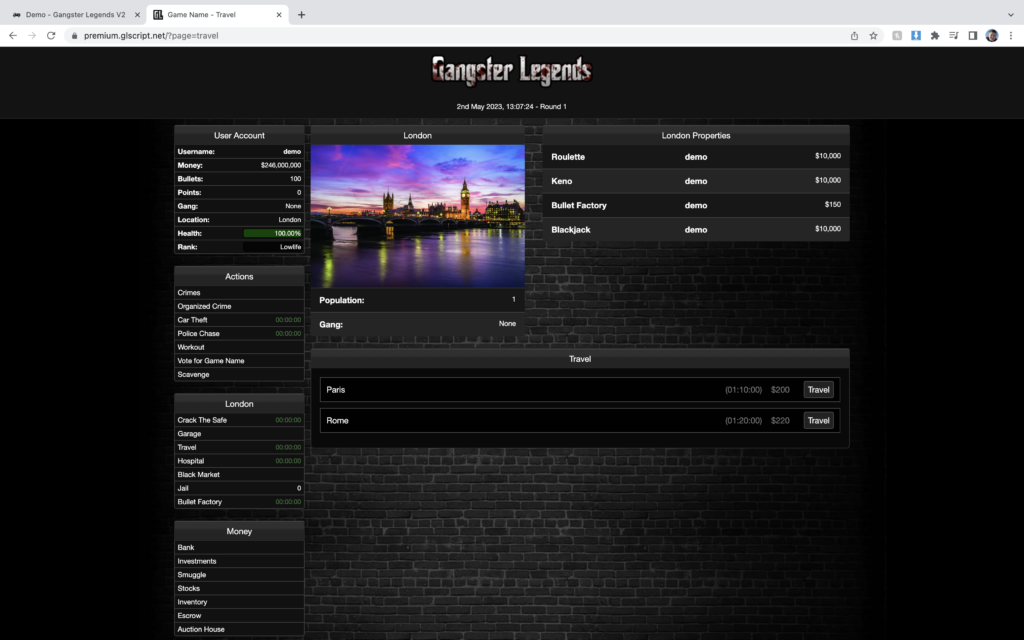 Gangster Legends Premium
Gangster Legends V2 Premium plugin bundle